International and domestic diplomatic relocations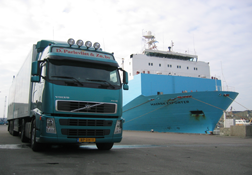 Organization of international and domestic diplomatic relocations is one of the fundamental activities of our company. Many years of experience and commitment to our work earned us a reputation of one of the leading relocation companies in Southeast Europe (Slovenia, Croatia, Bosnia and Herzegovina, Montenegro, Serbia, Macedonia, Romania, Bulgaria, Hungary, and Austria).
We know that moving can be very stressful, whether it comes to local or international locations. That is why we developed a specialized process of relocation and services for international and domestic institutions at federal, state and local level. Our primary goal is to improve the quality of relocation services, reduce risk exposure in the process of relocation, minimize the costs and thus improve the whole experience of moving for our clients.
Beocontrol is specialized in providing personalized relocation services throughout the world for diplomats, foreign citizens, members of international organizations and their families. We can offer you a complete package of individual and corporate relocation services, which also include full support services.
The list of services we provide:
Professional recommendations concerning the best way of relocation;
Professional packing service of your personal effects / high quality packing material;
Reclaiming, delivering and transportation of your car;
Managing export and import custom procedures;
Preparation of local export/import permits (books, paintings, antiques);
Specialized padded vehicles for transportation;
Full service at the destination;
Relocation of offices and equipment, at domestic and international level;
Insurance of your property;
Short term and long term storage of shipments or your personal belongings;
Electronic tracking of shipments (GPRS/E tracking).
We can also offer you support services before, during or after relocation process:
Temporary accommodation in hotels or apartments;
School search;
Management services concerning relocation;
Cleaning and repairing services;
Immigrations procedures;
Import-export custom clearance;
Work permits;
Rent a car services/VW vehicles with or without driver;
Organization of transportation for group of passengers;
Organization of commercial shipments;
Organization of transportation for special sorts of goods that require temperature control / transportation in refrigerated trucks.