Serbian transportation – Our company has realized that one of the important factors of the final bid price of goods is price of transport, which indirectly affects the competitive position in the market.
On all routes in Serbia we transport on the principle of return for a full load, and the principle of reloading. We have a large number of own vehicles of different cubic meters, and we have signed contracts with numerous transport agencies over Serbia, so that you can transport the goods with us as soon as possible from any location to any desired point of delivery for a period of 00-24h.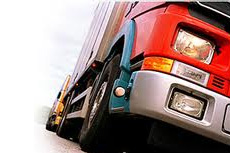 We have equipment for the transfer of heavy and dangerous objects. We do the loading and unloading of goods/ pallets by cranes. We offer the possibility of additional insurance and storage of goods.
Serbian transportation – Beocontrol is one of the best dress transport companies in Serbia, because in addition to transporting dresses and moving things, for its clients, it also organizes all related services.
Over 1,000m2 of Beocontrol's warehouse space contains state-of-the-art equipment, so we store goods according to world standards. The company specializes in the storage of goods requiring special handling and conditions as well as regular inspections.
They always provided their customers with accurate and timely information on transport dresses. Also, our GPS clients were able to use GPS and support real-time transportation on their own.