Air and container transport goods America
America might seem to be over-sees, but that is nothing when using today's modern technologies!
The American market is huge and gives lots of possibilities. Why not use that fact and spread your business to that promising market?
We will help you prosper!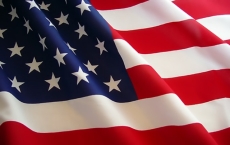 Our company is stated for a leader in transporting goods from from America. We posses wast experience and knowledge of the market, and we guarantee you best possibel quality at very competitive prices.
Contact us and see for yourself.
Whether you import or export goods, we will give you the quickest and easiest mode of transport:
Affordable prices are a result of transportation of goods cooperation with American transport colleagues and contracts that guarantee quality.
We would like to point out the service of collective transport of goods, in aggregate container, which are easier for importers who want to transport small quantities of goods.
In this way you save time and money because there are no restrictions or minimum of goods are transported.
Your request to offer air and water transport of goods from America and any questions can be sent to transport@beocontrol.com