No matter if you move an office or an entire company, we are obliged to realize moving so that your company does not suffer losses.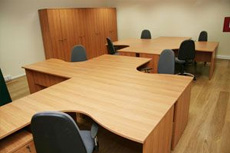 Special offers and moving deadline is what our company stands out from other competitors and makes it be the leader in providing migration services.
If you perform the operation of packing and furniture disassembling, our duty is just to load, transport and unload items to the place of destination and for the shortest possible time. We can arrange your move on a weekend or at night and thus save your time and money.
Just select one of the following services:
Loading, transport and unloading, or
"Moving on turnkey basis" (a series of manipulative activities).
If you move an object from a few thousand m², then we are able to arrange your move around the building from Friday until Monday, so you can continue with regular business activities at a new location as if you have not moved.
"Moving turnkey" means: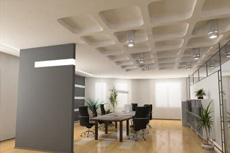 Preparation of furniture for moving,
Preparation of sketches and plans of moving for each floor which moves,
Packing of documentation, office supplies and archives by experienced packers,
Seals for boxes and writing the contents of the box,
Furniture disassembling,
Protection of high value furniture (leather, paintings, period furniture),
Loading furniture in padded transport vehicle in front of your building,
Transfer of furniture to the unloading address,
Unloading and placement of furniture to a new address according to plan and sketches,
Assembly of furniture,
Transfer and transportation of special cargo (cash registers, safes, ATM machines …), by the latest equipment,
Providing all types of documents and insurance of goods in international relocations.
Our company guarantees customers that when moving large business space of a few thousand m² each box and piece of furniture will be at the proposed site in a new location thanks to the sketches and plans that are made in consultation with clients in advance of the move.
Date and time for the company`s moving is from 00-24 on weekdays and weekends.