Storage services is certainly one of the key links in the chain of procurement and supply management. That is why every company needs a storage space which is fully adapted to the type of goods and specific needs that every company has. Beocontrol is able to offer you such warehouses, because they are easy adaptable to our clients' individual requirements.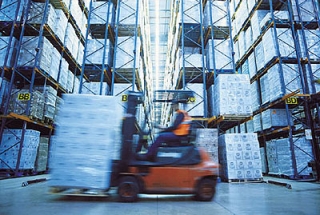 Thanks to the automated and semi-automated warehouses, which are fully protected by the latest security systems, we are able to take care of all particular requirements that our clients may have. Furthermore, our warehouse facilities are thermo regulated, so our clients can store even goods that require temperature control.
Up to date software allows us to efficiently organize our storage space, thus achieving significant savings in space and money. High quality warehouse management system that our company has to offer will considerably affect the efficiency of clients' supply chain.
In addition to storage services, Beocontrol can take care of all necessary logistics – from transportation, through customs, to distribution of your goods. We are at your disposal 24 hours a day, 7 days a week and we look forward to help our clients save much needed space, time and resources by providing them