GPS is a specialized system for satellite navigation of vehicles that allows continuous traffic surveillance in the country and abroad 24 hours a day, seven days a week and in all weather conditions. Global positioning system is used for control, protection, and management of vehicle fleets, thus allowing easy and practical monitoring of all shipments.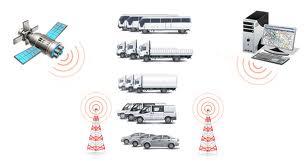 After many years of experience in transportation and in cooperation with our subcontractors, Beocontol decided to introduce global positioning system in all vehicles. This step was made with only one purpose – to provide our clients with the best quality services.
All vehicles that our company uses in international and domestic relocations are equipped with state of the art global positioning systems, which deliver multiple benefits to all clients. Our clients are able to monitor vehicles that transport their furniture in real time, thus allowing them to organize their time better. In addition, the risk of theft is significantly reduced, as well as the risk of traffic accidents. In other words, GPS allows monitoring of shipments from the moment that they are loaded into the vehicles at original location, until the minute that they arrive at final destination.
In addition to moving of residential and office space, Beocontrol specializes in diplomatic relocations. Diplomatic relocations are always delicate and require special attention. Besides conscientious workers, state of the art protective materials and upholstered vehicles, GPS provides additional assurance to our clients that their furniture and other belongings will get to a new address safely and on time.
We use the state of the art GPS systems that allow our clients easy satellite surveillance and management. Besides locating, monitoring and fleet management, system is suitable for collecting data, which can later be used for creating various reports.
On request, Beocontrol can even assign a link to every customer which will allow monitoring in real time and enable clients to have a full control over their shipments.