Air and container transport goods Australia
Australia once seemed far away, but it is not so!
Australian market including other distant markets are complex, big and promising. Having access to it could mean a lot to your business.
We will help you!!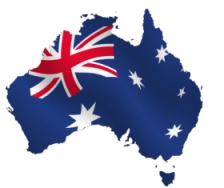 Our company is leader in transport to and from Australia for many years. All this thanks to our persistence and continued development.
>We have lost of experience and knowledge of the market, that was built over the years. This guarantee you quality at very competitive prices.
See for yourself on our quality and call us.
Whether you import or export goods, we will give you the quickest and easiest mode of transport
Best prices are a result of years and years of successful contracting with colleagues in Asia. Our contracts on this market can offer you the highest quality.
We would like to take your attention to the service of collective transport of goods, in aggregate container, which are easier for importers who want to transport small quantities of goods.
In this way you save time and money because there are no restrictions or minimum of goods are transported.
Transport of goods is deliver to the whole territory of Australia: