If you want your goods to be transported by ship, we offer transport services to all modes of water transport (river, sea, ocean). Our company during transport by ship and other types of boats of all kinds of items allowed by law takes your goods to an agreed address and forwards it to the nearest port.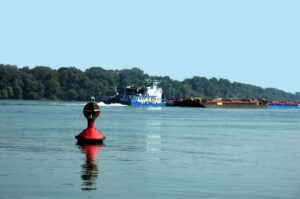 If the place of taking over the goods is not a city in which the port is located, we provide the ability to multi-media transport (shipping at an agreed address, transport to port to other modes of transport, unloading and reloading in the port).
Any additional activities that accompany water transportation, we can perform as soon as possible:
Preparation of the consignment note and other documents and performance of all actions related to customs clearance,
Storage of goods,
Production of wooden crates, containers` security and preparation of your account special packages for additional protection of your goods,
We inform customers about the arrival and the current state of shipments in transit.
Transportation from the dock to the receiver of the consignment and delivery to the address of the recipient's mail.