Europe is at our door steps!
Europe market is constantly growing and gives you wast amount of possibilities. Why not make best out of it?
Let us help you!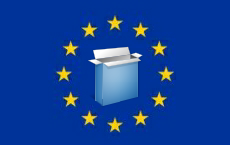 Our company presents leader in transport market to and from Europe for many years now. Our brand and name is welcomed with respect all over Europe.
We are proud to say that we have years of experience and knowledge of the market, thus we can guarantee you quality at very competitive prices.
Only one phone call or email separates you from that service.
If you need moving service, we will give you the quickest and easiest mode of transport:
Best possible prices are a result of long term cooperation with all major European carriers and contracts that guarantee nothing but best quality.