The forced removals are result of executive court orders and therefore require quick reaction and organization. That is why Beocontrol can offer you a full removal service at the moment of forced relocation, while complying with all legal requirements and regulations.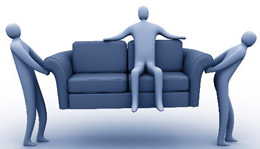 After preparing of inventory list, our team of professional packers will make sure that all listed items is carefully packed with high quality packing material and safely transported to our secured warehouse or new destination by van, truck or other required transportation vehicles. Many years of experience and quality equipment allow us easy handling also with heavy/bulky items (such as safes, pianos…), as well and fragile and antique items of household belongings
We are fully at your disposal in order to organize and perform the Forced removal as faster, painless and efficiently as possible at any town in Serbia.
We are at your disposal 24h/7days, waiting for your request and directions.